Strawberry Picking Experience
Strawberry Picking Experience
All You Can Eat Fresh Strawberries at Asuka Strawberry Picking Park!
Asuka Strawberry Picking Park is made up of 15 strawberry farms within the Asuka Village.
The strawberries you can pick are the "Asuka Ruby" brand.
"Asuka Ruby" is an original strawberry brand developed in Nara Prefecture. The name Asuka is from the village where the strawberries originated and since the coloring of the strawberry is a beautiful Ruby red, it was named "Asuka Ruby".
The strawberries are grown inside the greenhouse so you can enjoy strawberry picking even in the cold winter time. Elevated cultivation system is used to grow the strawberries, about the height of an adult waist which makes the picking easy for adults and children. We will provide the scissors to cut the strawberries gently from the stem.
Come enjoy the fresh strawberries at Asuka Strawberry Picking Park!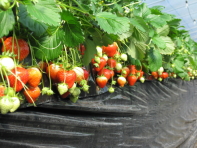 ---
Details
Strawberry Picking Experience
Location
Asuka Grape Farm【HP】
Availability
January 6th, 2018 to May 27th, 2018
Hours of Operation:
10am-4pm (Last Entry 3:30pm)
Days Open:

Saturday, Sunday and Holiday's (Until February 6th, 2018)
Wednesday, Saturday, Sunday and Holiday's (From February 7th, 2018)
Open everyday during Spring Break (March 24th, 2018 - April 5th, 2018)

Cost
Price Upon Request
The strawberries you choose to bring home will be sold by weight
Transportation
Bus pick-up and drop-off available. (Additional Cost)
Remarks

All You Can Eat for 30 Minutes
Reservation Required
There Are No Bathroom Facilities
No Cancellations Due To Rain
Parking Available
Handicap Accessible
---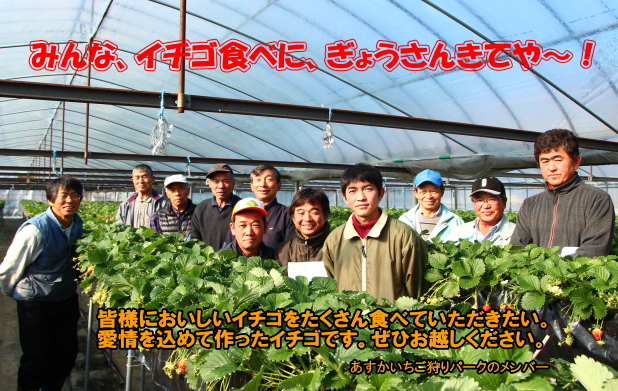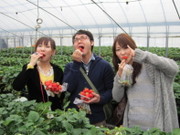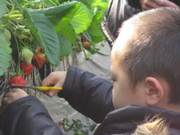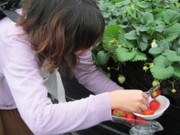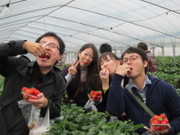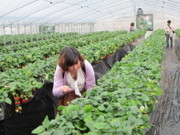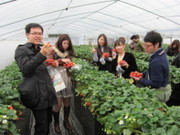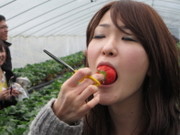 ---

Inquiries about this experience
| | |
| --- | --- |
| Contact | Terakoya of Japan[Contact: Yoshida] |
| Address | 1-5-26 Imai-cho , Kashihara city , Nara |
| TEL | 0744-48-0805 |
| E-mail | yoshida@lukes-japan.com |
Guidance of Kashihara City and nearby hotels and B&B's also available.
---