"Terakoya of Japan" experience course
Japanese Tea Ceremony
Experience the Japanese Tea Ceremony which is a Ritualized Choreographed Art
The Japanese tea ceremony is a choreographic ritual of preparing and serving Japanese green tea, called Matcha. It is served together with traditional Japanese sweets to balance the bitter taste of tea. The act of preparing and drinking tea is a choreographed art requiring many years of study to master. The whole process is not about drinking tea, but it's about the aesthetics and preparing the tea from one's heart.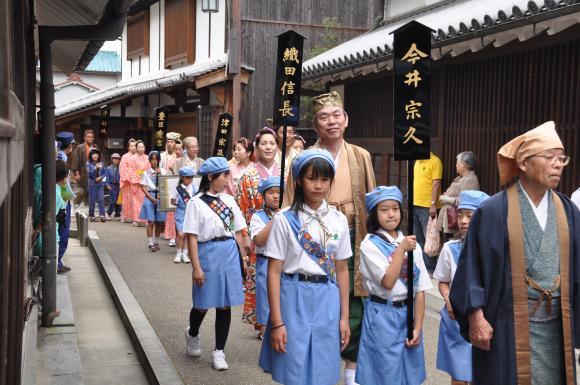 In the tea room, the emphasis is on the interaction between the hosts, guests tea utensils. The guests are expected to abide by tea room etiquette with regard to the gestures used to drink the tea and the appreciation of utensils.
There was a famous tea master named Sokyu Imai in Imai-cho in the 16th century. At Terakoya of Japan, trying to recreate that atmosphere is part of the experience. The venue for the tea ceremony will be at Shonenji Temple in Imai-cho, which is an important cultural property.
Experience the heart of the tea ceremony along with the choreographed ritual and etiquette.
---
| | |
| --- | --- |
| Details | Japanese Tea Ceremony |
| Location | Shonenji Temple in Imai-cho |
| Minimum Number of Participants | This experience requires more than 5 participants |
| Duration | Duration of the Tea Ceremony is about 1 hour |
| Cost | Price Upon Request |
---
Japanese Tea Ceremony gallery
*Click to enlarge the photo.
*These images are for illustration purposes only.

Inquiries about this experience
| | |
| --- | --- |
| Contact | Terakoya of Japan[Contact: Yoshida] |
| Address | 1-5-26 Imai-cho , Kashihara city , Nara |
| TEL | 0744-48-0805 |
| E-mail | yoshida@lukes-japan.com |
Guidance of Kashihara City and nearby hotels and B&B's also available.
---